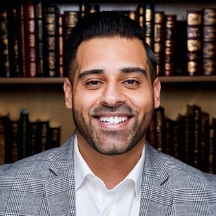 Sohail Hassan is an accomplished professional and founder/managing partner at MarketSpace Capital, a private equity real estate investment and development firm located in Houston, Texas. His past achievements include success as an entrepreneur in the emerging renewable energy sector as well as extensive experience working in Finance, Technology, and Commercial Real Estate.
Before founding MarketSpace Capital, Sohail acquired and successfully exited several business ventures related to engineering and technology including Bovay Engineers, a Civil & MEP Engineering Design Firm originally founded in 1946.
Additionally, Sohail served as Director of U.S. Operations for the Apex Group of Companies, a global consortium of companies with a focus on providing services to both the private and public sector in business consulting, insurance & financial services, manufacturing, vendor management, medical equipment supply & logistics.
Mr. Hassan's educational proficiencies are in Real Estate Transactions, Political Management, International Affairs, Political Science, Sociology, and European Union Politics. As an award-winning scholar, community leader, and skilled public speaker, Mr. Hassan is dedicated to advancing equality for disenfranchised and marginalized communities at-large.
 Sohail has a B.A. Degree from Texas A&M University, a master's degree from the George Washington University, a Certificate in Advanced International Affairs from the Bush School of Political Management, a Certificate in European Union Politics from the Asko Europa-Stiftung University in Saarbrucken, Germany and a Certificate in Real Estate Management from Cornell University. Most recently, Sohail earned a Certificate in Fintech Revolution with a focus on blockchain from the Wharton School of Business at the University of Pennsylvania and sits on the board of various non-profit organizations, currently serving as the President of the South Asian Chamber of Commerce (SACC) in Houston, Texas.