The South Asian Chamber of Commerce was founded in 1993, by dedicated professionals, representing the South Asian countries of Bangladesh, Bhutan, India, Maldives, Nepal, Pakistan and Sri Lanka. The organization includes professionals and entrepreneurs from small to mid-sized businesses to large corporations.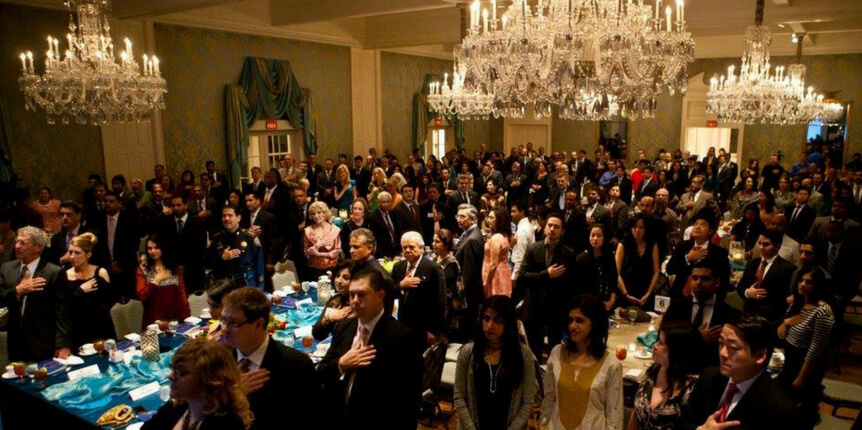 To empower members through the Chamber by bridging the capital and talent in the South Asian community with the broader Houston business and philanthropic community.
SACC opens its doors for professionals from various career backgrounds, serving as a networking center for members to promote their businesses and learn about advancements in their industry.
SACC hosts events, development seminars, and workshops. Attending these events, members have the opportunity to learn new skills and stay on the competitive edge of current business trends.
SACC connects members with important Houston business and government leaders to create awareness of the Chamber, bridge the cultural gap within the South Asian-American community, and open doors.
SACC serves as a liaison to economic vitality and prosperity by representing the collective voice of its' members making sure their concerns are heard in local government.
MESSAGE FROM THE PRESIDENT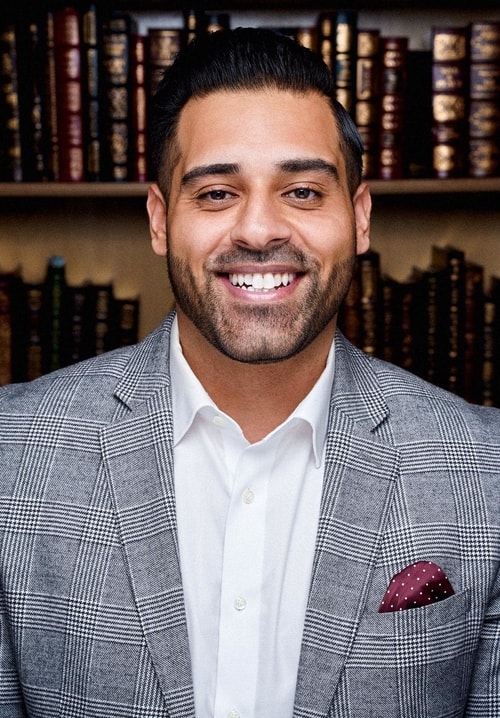 A message from our current SACC President, Sohail Hassan.
It is with great pleasure and humility that I assume the position of President of the South Asian Chamber of Commerce at a time when it is celebrating its silver anniversary. Let me take this opportunity to give tribute to its' Founding Members, Past Presidents and Chairmans and all those who worked tirelessly for nurturing this organization to the pre-eminent position it occupies at present as the first and oldest South Asian Chamber in Houston, Texas. Over the years, SACC has been filled with countless activities, events, government outreach programs, as well as a steady flow of budding entrepreneurs, all aimed at harnessing relationships between South Asian businessmen and women in the city of Houston. This year will be no different as we continue to help businesses grow and prosper through exposure at SACC's chai exchange events and connections made at our networking mixers and seminars.
We are putting together an ambitious agenda for celebrating our twenty-five years of existence in a grand scale. There is no better time to join our organization as membership in the SACC means unparalleled access to business opportunities, strategic events, thought leadership, and networking. It is with the generous support from our board members that we hope to achieve unparalleled growth of our chamber in 2022 and the coming years. We are honored to have the privilege to serve you as your South Asian Chamber of Commerce and encourage you to participate as an active member.

Sohail Hassan
President 2019-2022
PAST PRESIDENTS & ADVISORY BOARD
PAST FOUNDERS, PRESIDENTS, & CHAIRMEN
| Year | Chairman | President |
| --- | --- | --- |
| 1993 | Inaugural Year | Koshy Thomas |
| 1994 | Musa Dakri | Raj Natarajan |
| 1995 | Musa Dakri | Raj Nataraja |
| 1996 | Ghulam Bombaywalla | Damodar Reddy G.R |
| 1997 | Ghulam Bombaywala | Srini Iyenger |
| 1998 | George Willy | Lutfi Hassan |
| 1999 | Srini Iyengar | Haroon Shaikh |
| 2000 | Lutfi Hassan | Munir Ibrahim |
| 2001 | Ghulam Bombaywala | Tanaz Choudhury |
| 2002 | Harinath Medi | Dr. Barkat Charania |
| 2003 | Munir Ibrahim | Mariam Issa & Faz'le Yousuf |
| 2004 | Munir Ibrahim | Faz'le Yousuf |
| 2005 | Ronnie Patel | Ismail Mohammed |
| 2006 | Vera Lakshmi | Sam Syed |
| 2007 | Shaukat Zakaria | Celina Charania Shariff |
| 2008 | Munira Panjawani & Shaukat Zakaria | Mustafa Tameez |
| 2009 | Munira Panjawani & Shaukat Zakaria | Mustafa Tameez |
| 2010 | Mustafa Tameez & Ash Shah | Nomaan Husain |
| 2011 | Mustafa Tameez & Ash Shah | Nomaan Husain |
| 2012 | Mustafa Tameez & Ash Shah | Nomaan Husain |
| 2013 | Mustafa Tameez & Ash Shah | Nomaan Husain |
| 2014 | Mustafa Tameez & Ash Shah | Nomaan Husain |
| 2015 | Nomaan Husain | Shenila Naseem |
| 2016 | Nomaan Husain | Malik Jamal |
| 2017 | Nomaan Husain | Malik Jamal |
| 2018 | Nomaan Husain | Sohail Hassan |