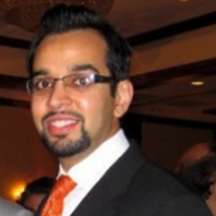 Omar Khawaja, J.D. is a licensed attorney currently working at the law firm of Young & Husain, P.L.L.C. where his practice is focused on representing plaintiffs in auto accidents, truck accidents, wrongful death, and general civil litigation.
He completed his undergraduate degree in Management at the University of Arizona in Tucson, Arizona and received his J.D. from Catholic University of America in Washington, D.C.
Prior to practicing as a civil attorney, Omar served as an Assistant District Attorney in Fort Bend County and Midland county, Texas, where he tried dozens of jury trials to a verdict on behalf of the State of Texas. Before law school, Omar worked as a legislative aide to a Member of Congress. Omar has served on the Board of numerous non-profits throughout his career.