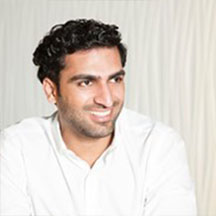 Mr. Hamza Ali is CEO of GraySpear Capital an asset management company focusing primarily on commercial real estate. With 10 years of international real estate investment experience acquired through hard work, perseverance and a natural talent for finding and creating excellent investments, Mr. Ali took great risks in moving to Houston but this risk, like many others, proved to reap excellent returns on both a personal and financial level.
Mr. Ali and his trusted team develop and manage a variety of spaces mainly multi-family and light industrial real estate. GraySpear Capital's collective expertise in development in the industry has helped the company complete and lease projects in record time guaranteeing excellent returns for investors.
Mr. Ali's hard work, discipline, passion, consistency and integrity guarantee that every project he invests in creates value for his clients.