Houston, Texas – The South Asian Chamber of Commerce (SACC) has announced its new Board of Directors for the 2023-2024 term. The new Board is composed of accomplished professionals who represent diverse industries and backgrounds.
The 2023 Executive Board includes Chair Malik Jamal, President Sohail Hassan (who was re-elected to the position), Vice President Jamal Parpia, Secretary Kevin Sabouni, Treasurer Sumit Dalwadi, and Historian/Ambassador Parth Bhatt.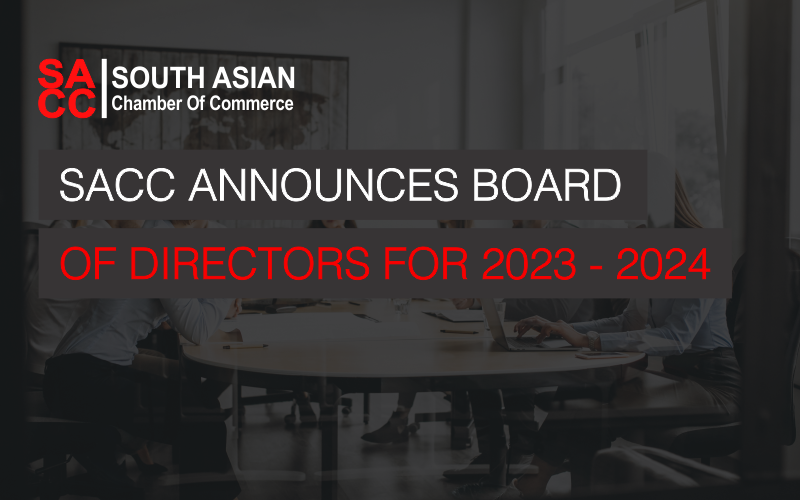 In addition to the Executive Board, the SACC has named a group of distinguished individuals to serve as Board Members for the upcoming term. The 2023 Board Members are Aamir Chandio, Kumayl Ali Khan, Jorge Cabrerra, Misbah Chaudhry, Kevin Patel, Thomas Mathew, Fariya Antora, Emad Tahir, Raza Merchant, Thomas Mathew, and Sonali Mansukhani.
"We are thrilled to welcome this exceptional group of professionals to our Board," said Sohail Hassan, President of the South Asian Chamber of Commerce. "Their experience and expertise will be invaluable as we continue to work toward promoting economic growth and cultural exchange within the South Asian community."
The SACC has been a leading advocate for the South Asian business community in Houston, Texas, and the surrounding areas. Through a variety of events and programs, the organization has fostered connections and provided resources to help businesses grow and succeed.
"We look forward to a productive year under the leadership of our new Board," said Hassan. "Together, we will continue to build a strong and vibrant South Asian business community in Houston."