As a part of its ongoing commitment to empower its members through the Chamber by creating a bridge between the South Asian community and the wider Houston business and philanthropic community, SACC is excited to announce the introduction of its brand-new website, which has an exclusive directory of all of its members.
In a manner that is both interactive and educational, the SACC Member Directory is now available to serve as a one-of-a-kind and extremely valuable resource for its users, who are members of the SACC and who are members of the greater Houston business and philanthropic communities. The member directory is a resource that is both simple to use and accurate, allowing members of the SACC community to connect with one another and learn more about one another.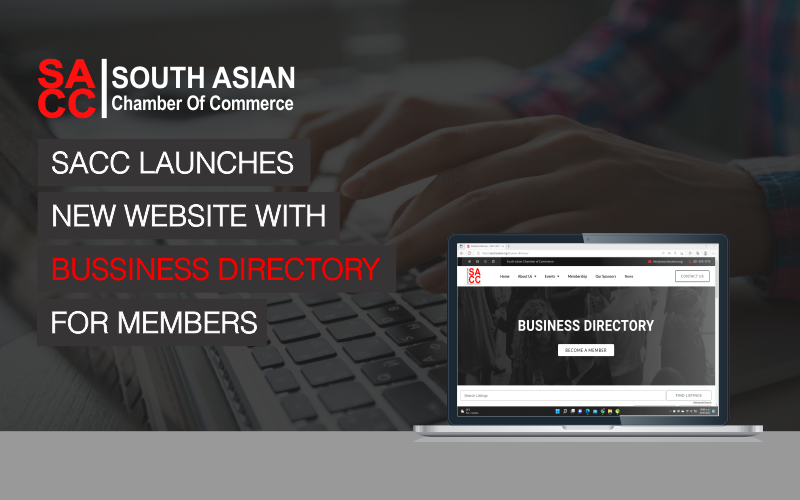 REASONS WHY YOU SHOULD JOIN THE SACC!
Reduce rates to access our events, such as our quarterly Chai Exchange, Gala, and networking events.
Converse with prominent panelists from the public sector, media figures, and regionally and internationally renowned speakers.
Advance your career, your business, or your charitable activities by receiving support as an advocate from the Chamber of Commerce.
Invitations to participate in intimate, invitation-only events with influential public authorities and business moguls.
Discuss your career aspirations and options for progress with seasoned professionals in your field.
Promote your company using event sponsorship.
Expand both your professional and your personal network by meeting professionals from a wide variety of fields.
Participate in an exciting organization that unites successful people of all cultural and religious persuasions hailing from the South Asian subcontinent in the realm of business.
BENEFITS OF JOINING SACC
BUSINESS OPPORTUNITIES
Our doors are open to anyone working in a wide variety of fields, and the organization functions as a networking hub for its members, providing them with opportunities to publicize their companies and gain insight into developments in their field.
BUSINESS EDUCATION
SACC plays host to a variety of events including development seminars, workshops, and events. Members gain new skills and remain on the cutting edge of current business trends by attending these events.
BUSINESS ALLIANCES
The South Asian American Chamber of Commerce (SACC) works to raise awareness of the Chamber and acts to bridge cultural divides within the South Asian-American community by connecting its members with influential Houston business and political leaders.
BUSINESS ADVOCACY
SACC acts as a connection between economic vitality and prosperity by reflecting the collective voice of its members and ensuring that their issues are addressed in local government. This helps SACC fulfill its role as an organization that promotes economic vitality and success