Many states have programs that incorporate small businesses owned by women or individuals in certain minority groups. These programs are known by the acronym M/WBE. This stands for Minority/Women-owned Business Enterprise.
In some states you might see MBE or WBE instead as they are treated separately. In Texas, the certification is referred to as WBE.
Either way, the designation is a certification issued by the state that provides developmental benefits to these businesses. At least 47 states, plus Washington, D.C. and Puerto Rico, have state-level MWBE (WBE) development programs. There are also a number of existing certification programs that are run by federal and local government agencies, and private organizations.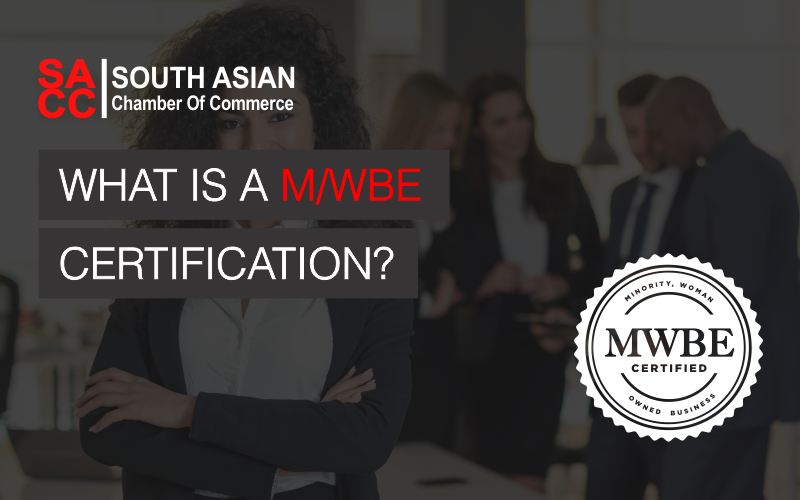 The Minority/Women Business Enterprise (M/WBE) (WBE) certification is a review process that is designed to certifies that a business is actually owned, controlled, and operated by a woman or ethnic minority.
How do I get Minority-owned Business Certification in Texas?
Businesses seeking certification as an WBE must complete an application and provide supporting documentation to a certification agency. For publicly owned businesses, at least 51% of the stock must be owned and controlled by a woman. The business must be for-profit and physically located in the U.S. or its territories. The minority owners must also participate in the daily management and operations of the business.
To be certified as a WBE in Texas your company must meet these specific requirements:
Ownership: 51% Ownership by a woman or women
Control and Management: Provide proof of active management of the business
Contribution of Expertise and Capital: Contribution of capital and/or expertise by women owners to acquire their ownership interest shall be real and substantial and in proportion to the interest acquired.
Independence: The woman owner(s) is able to perform in her area of specialty/expertise without reliance on males or non-women-owned businesses.
S. Citizenship or U.S. Resident alien status.
Why is M/WBE Certification important?
An M/WBE (WBE) certification gives an advantage to businesses that otherwise might not have the ability to compete with bigger players. By giving these businesses access to development assistance, they will have more opportunities and resources at their disposal to conduct better businesses.
The certification can help businesses receive government contracts that may not have been accessible before. The benefits provided M/WBE (WBE) certification allows businesses the ability to reach a broader network of customers, contracts, and resources.
Certified businesses are also added to a state's list of other M/WBEs. This list is public, and you are able to access and be exposed to other like companies. For example, if someone needs graphic designs for their social media pages and they want to work with an M/WBE, they can easily find you.
How Much Does An WBE Certification Cost In Texas?
The WBE certification processing fee for new certifications and renewals is based on your annual business revenue:
$0 to $999,999 in revenue costs $300.00
$1 million to $4.99 million in revenue costs $500.00
$5 million to $9.99 million in revenue costs $800.00
Over $10 million in revenue costs $1000.00
Certification Agencies
State programs exist to help minority- and women-owned businesses compete against others in their industry. These independent agencies are responsible for evaluating the eligibility of businesses seeking certification as M/WBE (WBE)s.
For minority and women-owned businesses, these programs focus on promoting equity by helping to level the playing field.
Become A Member Of SACC
Becoming a member will allow you to access these benefits as well as many others. Our members can even provide advice on WBE Certification benefits!
Get advice from industry experts on career goals and advancement opportunities.
Learn how to build a successful small business through a series of workshops for members only.
Promote your business through event sponsorship opportunities.