A Minority Business Enterprise (MBE) certification signifies that an individual who is a minority is the primary owner of the business. To apply for and receive a minority-owned business certificate, the business must be legally defined as minority-owned.
Having the certification gives MBEs exclusive access to top corporate purchasing agents, premium networking events, supplier databases, affordable consulting services, technology programs, and important introductions to nationally known corporations.
An MBE certification also allows you certain financial benefits that include business loans, investment capital, disaster assistance, surety bonds, special grants, commercial and federal contracts, business networks, and client databases.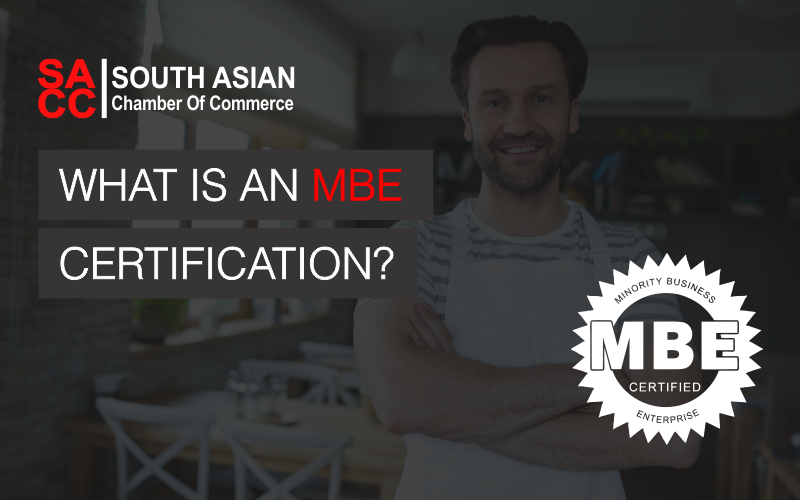 How do I get Minority-owned Business Certification in Texas?
To be eligible for a minority-owned business certification in Texas, you must meet specific criteria and qualifications. Your business must be at least 51% owned, managed, and operated by minority group members of U.S. citizens. The company, corporation, partnership, sole proprietorship, or franchise must be for-profit and located in the U.S. or its territories.
How do I Register as a Minority-owned Business?
To register as a minority-owned business and obtain an MBE certification in Texas, you can start the process by going to the website of a state or local government. Applying for an MBE certification is a legal process, so you will need to consult with a governmental agency or lawyer to help you sort out the certification criteria.
Minority-owned business MBE certification includes legal documents such as the articles of incorporation or certificate of organization, stock certificates, company minutes, operating agreements, and corporate bylaws, etc.
Please note that keeping accurate company record book are important in obtaining an MBE certification.
How Much Does An MBE Certification Cost In Texas?
Certification fees start at $350 for businesses with less than $1 million in annual revenue, and approval can take up to 90 days. Once you are approved, you will officially have Minority Business Enterprise (MBE) status and be eligible for the associated benefits.
Eligibility Criteria for MBE Certification
The minimum requirements to qualify as an MBE for a local MBE program administered by a city, county or state are:
A for-profit business located in the United States
Legal residents (green cards) are accepted by most MBE programs administered by a city, county and state; however, other entities require U.S. Citizenship.
51% of you company must be owned and operated by a member(s) of a specific minority group with technical expertise in the firm's primary business. These minority groups include:
Black American: any Black racial group originating in Africa
Hispanic: origins in Mexico, Puerto Rico, Cuba, Central and South American, or other Spanish or Portuguese cultures
Native American: a Native of Alaska or Hawaii, or certified member of a federal or state recognized Indian Tribe
Asian Pacific: origins in the Pacific Islands, China, Taiwan, Korea, Japan, Thailand, Myanmar, Cambodia, Vietnam, Malaysia, Indonesia, Singapore or Philippines
Subcontinent Asian: origins in India, Pakistan, Bangladesh, Bhutan, the Maldives Islands, Nepal or Sri Lanka
MBE Tax Benefits
As an MBE-certified minority-owned business, you will not receive any special federal tax breaks or incentives. However, you can receive tax benefits for working with other MBE's and those that operate in low-income areas in Texas. You can also get tax relief from establishing your business in specific zones or locations. Entities of certain types may be eligible for tax credits and programs to promote economic development in disadvantaged areas and industries.
Texas Businesses MBE Certification Checklist
The checklist below provides general guidelines on the process you need to take for MBE certification:
Review Criteria for Certification
Gather Personal and Business Documents
Complete the Required Forms
Application Review for Accuracy
Legal Advice from Our Lawyers
Application Review by Authorities
Final approval
Become A Member Of SACC
Becoming a member will allow you to access these benefits as well as many others. Our members can even provide advice on MBE Certification benefits!
Get advice from industry experts on career goals and advancement opportunities.
Learn how to build a successful small business through a series of workshops for members only.
Promote your business through event sponsorship opportunities.